Welcome Mount Carmel School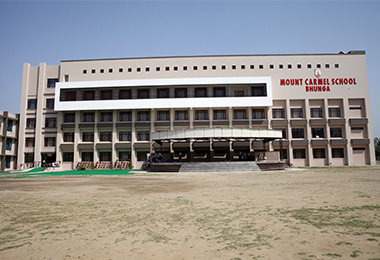 Mount Carmela School, Bhunga, Commenced Its Journey on 11 April 1994. It Is One of the 12 Mount Carmel Schools Managed by Carmelite Charitable Society, Najafgarah, Delhi.
All the Schools Under the Aegis of Carmelite Charitable Society Follow a Uniform Academic System. An Effective Scheme of Common Text Books, Syllabus, Question Papers and Examination Pattern Monitored by a Central Academic Body Ensures Transparency and Efficiency in Our Institutions. In View of Balanced Molding of Brain and Brawn an Inter Mount Carmel Sports and Cultural Meet Is Conducted Annually Providing Our Students From 12 Schools a Common Platform to Prove Their Mettle.
This Is an English Medium School Affiliated to the Ices Board (Council for Indian School Certificate Examinations), New Delhi , Vide Regd. No. Pu056. Our Strength Is a Dedicated and Industrious Band of Teachers Who Cater to the Multifarious Progress of Our Students Efficiently Preparing Them Over the Years to Pass the Icse Std. X Examination With Flying Colours.
Although It Is a Christian Minority School, Every Student Is Encouraged to Profess and Practice His/her Religion. We Aim at Imparting Quality Education to Children of All Castes, Creeds and Culture Without Any Discrimination. Founded Solidly on Jesus Christ's Magnanimous Vision of Universal Fraternity We Take Keen Interest to Mould Young Minds Into Great Humans of Character, Vision and Values.